Contact us today to learn more about our dog treats and teeth cleaning services.
Taking care of a dog requires a lot of work! While you might be thinking of the best training methods and tools you might need, we at APL Teeth Cleaning & Treats want to help you consider what is best for their tummies and their teeth. We offer a variety of healthy treats your pooch will drool for that are all-natural and come in biodegradable bags. We also encourage you to consider bringing in your furry friend for a cosmetic teeth cleaning. Many dogs after age 3 have severe accumulation of plaque and tartar, which we can remove while staying above the gumline and working without sedation. We want to help you take care of your pet, so contact us today to learn more!
We have 35 locations throughout Ontario- contact us to find the one closest to you! Feel free to text, call or email us!
APL Teeth Cleaning & Treats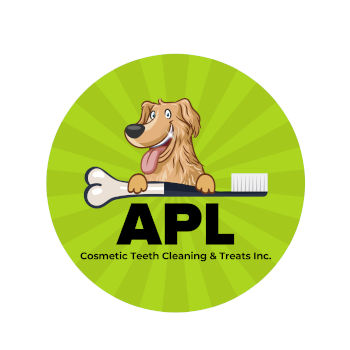 Telephone:
(705) 896-6161