Treat your pet with healthy dog treats!
If your dog has learned the word "treat" and loves when it is mentioned, they are not alone! Dogs everywhere love to get the occasional treat and often enjoy when their training or play accompanies such delicacies. If you have been looking for healthy dog treats, we have just the thing for you at APL Teeth Cleaning & Treats!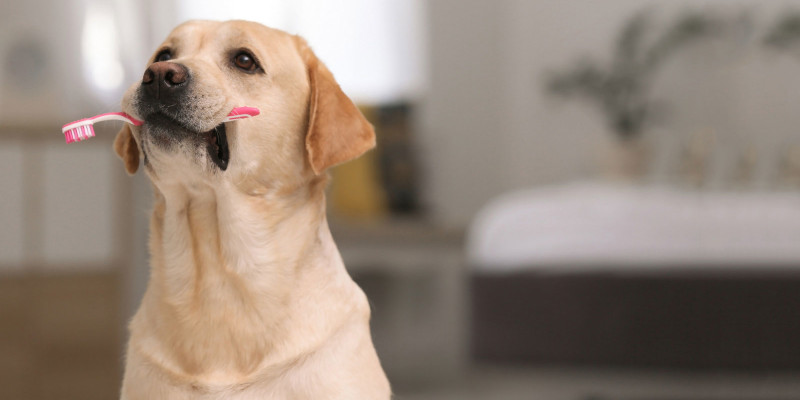 Our healthy dog treats are wonderful inside and out. Unlike other dog treats that are full of fillers and artificial ingredients, our dog treats are natural and made from products you can name and recognize. Our dog treats are dehydrated, which requires your dog to chew them, helping to keep their teeth clean. Additionally, they are natural and cold-smoked, giving them a delightful flavor that your pooch will love. We wanted to make sure that our treats were plastic-free, so we package them with care in biodegradable treat bags and cardboard boxes. We take the same care and consideration for our treats as we do for your pets.
We offer treats that we are confident your pet will love. Treats like Eso chews, lamb and beef tripe bites, beaver tail and more, your pooch will be able to indulge their primal side while also enjoying flavorful and healthful treats in the Ontario area. If you have been looking for healthy dog treats that your pooch will love and you will love offering, then check out our wide selection today! Give us a call to learn more. We look forward to talking with you.
You'll love our cosmetic dog teeth cleaning services and healthy dog treats!
Our healthy treats are packaged with care in biodegradable paper wrapping. We cold smoke natural ingredients so that the end result is a treat that isn't just delectable, but also good for your pet. With our natural materials like beaver tail, Eso chews, or lamb and beef tripe, you will find that you can offer your pet the occasional treat without worry.
Once their bellies have been cared for with healthy treats, we can worry about the state of their teeth. After age 3, many dogs are plagued by severe plaque and tartar buildup. By utilizing calming environments, natural calming ingredients like lavender oil, and a gentle demeanor, we are able to perform cosmetic teeth cleaning services for your dog. We use sterilized and quality tools to scrape and remove the sticky plaque and hardened tartar, leaving your dog with a winning smile and much fresher breath.