Taking care of your teeth is an important part of your overall health, and this is also true for dogs. Plaque on dog teeth is a serious issue you will need to address in order to keep your pet healthy, but fortunately our team at APL Teeth Cleaning & Treats is here to help with that. We offer a range of cosmetic teeth cleaning services for your dog, and we can also offer advice on how to take care of your pet's teeth at home.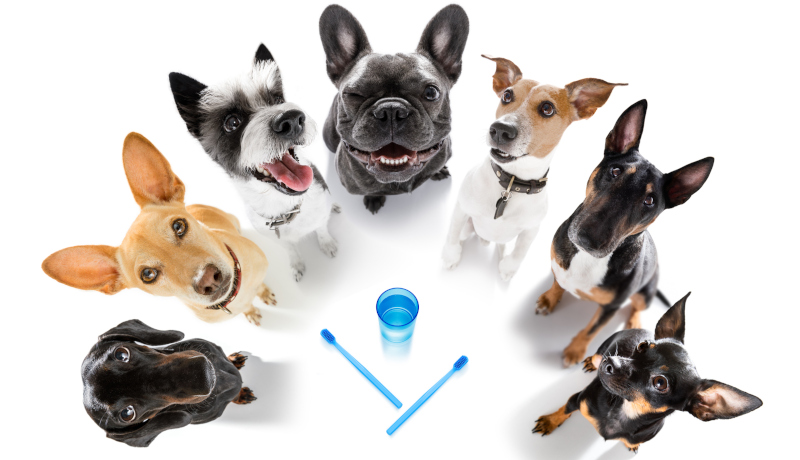 To prevent plaque from building up on your dog's teeth, you should brush them regularly, ideally every day (or at least 2-4 times a week). Use a dog-safe toothpaste and a soft brush or your finger. Gradually get your dog used to this feeling by touching their teeth and gums. Then brush in an up-and-down and side-to-side motion.
In addition, you can also reduce plaque on dog teeth by giving your pet dental chews and treats. Dental treats are designed to remove food residue and other debris from your dog's teeth as they chew, which will help improve their overall oral health. However, even with great home care, you will still need to take your dog to the vet to have their teeth professionally cleaned at least once a year.
Our team is proud to serve Southern Ontario, and we want to help you keep your dog's teeth clean and healthy. If you are looking for an effective way to deal with plaque on dog teeth, just give us a call to learn more about our healthy treats and cosmetic teeth cleaning services.