At APL Teeth Cleaning & Treats, we love helping our furry clients get the fresh breath and pearly whites they deserve. Our cosmetic dog teeth cleanings are a great way to help remove plaque and tartar above your dog's gum line, but many of our customers are curious about what they can do at home between cleanings to improve their dog's oral health. In this article, we'll review a few essential steps in a dog oral care regimen.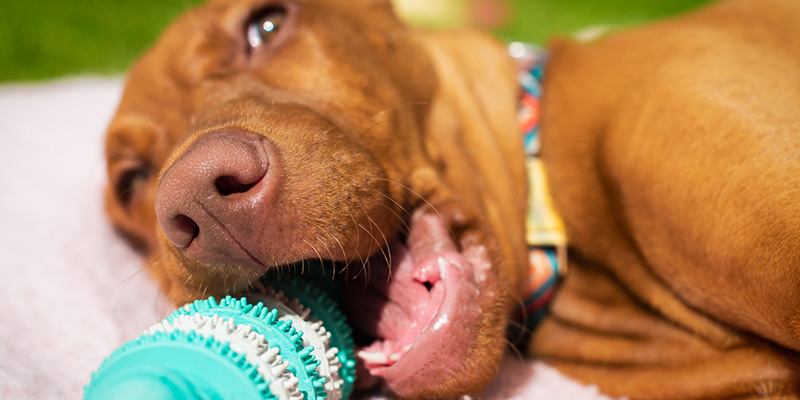 One of the most important things you can do to provide good dog oral care for your pooch is to brush their teeth regularly. If your dog will tolerate it, daily brushings are ideal, but if that's too much for your dog to handle, you can aim for every other day or at least once per week. Brush with toothpaste that's made specifically for dogs, and be sure to make the experience as fun and stress-free for your dog as possible. If they show signs of distress, it's probably best to try scheduling frequent dog oral care appointments instead of trying to do it yourself, at least until your dog becomes accustomed to brushing.
Another important step in a good dog oral care regimen is incorporating lots of healthy foods and treats into their diet. Raw carrots and celery are great additions to any dog oral care routine, and other veggies like peas, brussels sprouts, broccoli, and green beans are good in moderation. Ask your vet for their recommendation on the specific amounts you should include in your dog's diet for optimal nutrition and oral health.
The last step we suggest in a robust dog oral care routine is providing them with plenty of dental-friendly chew toys to play with throughout the day. Look for toys that are specifically designed to help remove plaque, and try to provide a range of options for your dog to choose from.
While nothing can replace a visit for regular teeth cleanings, adding these steps to your dog's oral health routine can help prevent plaque buildup, bad breath, and more severe oral health issues.