Refresh your dog's smile with cosmetic teeth cleaning.
Just like you need to brush your teeth regularly to maintain your healthy, white, and bright smile, so does your dog. The good news is that you don't have to brush your dog's teeth twice a day for two minutes – simply committing to a schedule for cosmetically cleaning your dog's teeth can prevent problems and serious decay.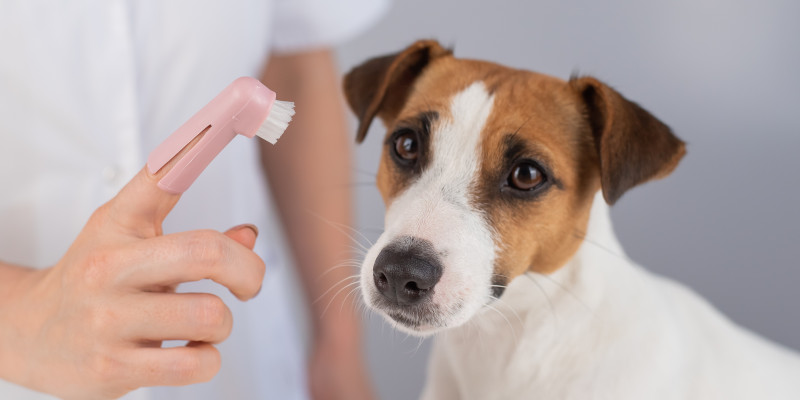 If you're looking for affordable dog teeth cleaning to improve the appearance of your pup's teeth in Ontario, we can help. Our affordable dog teeth cleaning services are purely cosmetic, meaning that we only brush and scale your dog's teeth above the gum line.
What are some reasons to make cosmetic teeth cleaning for your dog a priority? For starters, cosmetic cleaning can remove the surface layer of plaque and buildup that accumulates on your dog's teeth just by eating kibble and treats. This can prevent serious tooth decay and help prevent discomfort for your dog. Regular cosmetic cleaning can also freshen up your dog's breath, so you don't have to deal with stinky breath whenever your pup decides to shower you with love.
Our affordable dog teeth cleaning services are just another way to take better care of your dog and their smile. To learn more about our cosmetic dog teeth cleaning services and how they work, or to schedule your next appointment, contact us at APL Teeth Cleaning & Treats.