Let our cosmetic dog teeth cleaning service give your pooch pearly whites!
When you look at your dog's teeth, what do you see? While many of us do not spend a lot of time examining the teeth of our furry friends, if you take a moment for an up-close examination, you will often find tartar, plaque buildup, and yellow staining where there should be pearly whites! Here at APL Teeth Cleaning & Treats, we want to offer you a cosmetic dog teeth cleaning service that will restore your pet's pearly whites– no sedation required.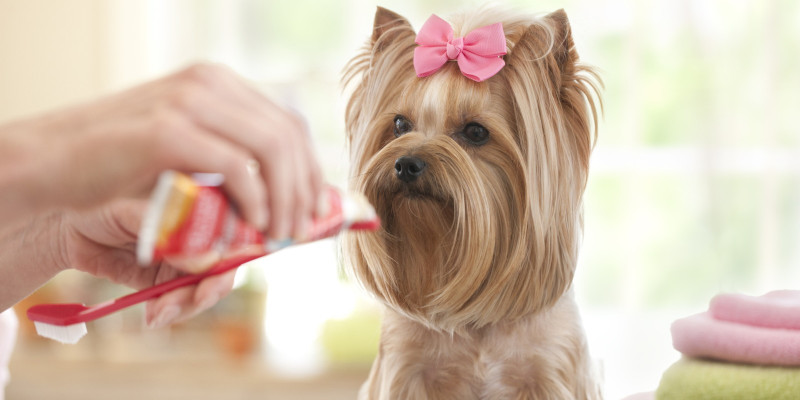 We don't want your doggy to feel groggy after our cosmetic dog teeth cleaning service, so we use other ways to calm a potentially anxious pet for their visit. We use calming voices, soothing music, and even the scent of lavender oils to keep your pet completely comfortable. Many owners are surprised to learn that, with our gentle touch and experience, their pooch settled down and relaxed as soon as mom or dad left the room! Without the need for sedation, you don't have a groggy doggy, but instead one that feels pampered and ready to get back to their day.
Our cosmetic dog teeth cleaning service is done with sanitized, clean hand tools along with all-natural products. Out top-grade, top-notch tools are used to meticulously work on each tooth, front and back and along with both sides, until each tooth is clean and the plaque and tartar have been scaled away. We stay above the gumline and work our way down the tooth, ensuring careful and consistent care for your doggy's pearly whites.
If you would like to learn more about our methods or costs of our cosmetic dog teeth cleaning services in Ontario, please give us a call today.
Similar Services We Offer: