You can trust our experienced technicians to provide your dog with cosmetic oral care.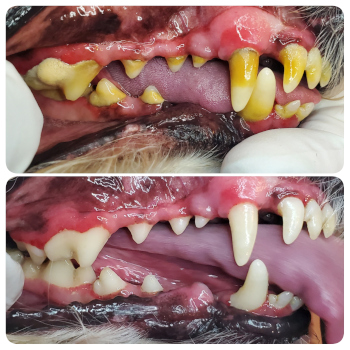 At APL Teeth Cleaning & Treats, we love dogs, and we understand how important yours is to you. Your dog is more than a furry, cute, and loyal companion; they are part of your family. So, you do your best to keep them happy and healthy by feeding them, walking them, and showering them with affection. However, there is something they need that you should be careful not to overlook: dog oral care.
Just like humans, dogs need to get their teeth cleaned regularly to remove the buildup of plaque and tartar on their teeth that causes bad breath. Doing your part by brushing your dog's teeth 2 to 3 times per week can go far in reducing this buildup, but it is a good idea for you to bring your dog in for a cosmetic teeth cleaning at least once a year for a fresh and clean smile.
Although our dog oral care is effective and our technicians are skilled, our services are strictly cosmetic. We are not veterinarians, so if your dog has plaque or tartar issues that are affecting their health, we strongly advise you to make an appointment with your veterinarian.
When we provide dog oral care, we use all-natural products and hand instruments like scalers and hemostats to gently remove any plaque or tartar on your dog's teeth above the gum line. We know that many dogs may get antsy when a stranger starts putting foreign objects in their mouths, so we do everything we can to create a calming environment for your dog by being gentle and using positive reinforcement and soothing scents. By the end of the process, your dog will have fresh breath and clean, happy smile.
We are proud to serve customers in Ontario. If your dog needs our services, give us a call today!