We keep our cosmetic dog teeth cleaning cost affordable so every pooch can have a winning smile.
Does your pooch have a clean, white smile? Many dogs start to accumulate quite a bit of plaque and tartar build-up on their teeth over time, particularly if their teeth are not cleaned, brushed or scaled on a regular basis. Here at APL Teeth Cleaning & Treats, we want to help you get your pooch the beautiful teeth that they deserve by offering our cosmetic dog teeth cleaning services at an affordable cost.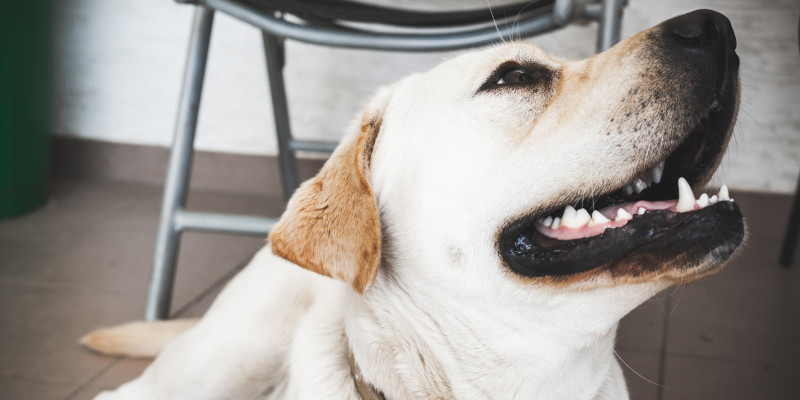 Because we are not doggy dental experts nor veterinary experts, we cannot diagnose or treat dental problems. However, what we can do for your pooch is provide them with a cosmetic teeth cleaning and scaling in a soothing and comfortable environment. While your dog is enjoying a relaxing experience, we'll gently start to scale and scrape away the plaque and tartar on your dog's teeth. We work carefully, always staying above the gum line and using gentle precision to work every angle of their teeth. This process often takes us around an hour, and you are able to return to see your pooch with a winning, flashy smile!
We are able to keep our cosmetic dog teeth cleaning costs affordable for a couple of reasons. First, we don't need to give anything to your dog to sedate them. Rather, we use calming methods that help your dog settle while we work. That means no groggy doggies! Second, we do not perform oral care or extractions– we only perform cosmetic cleanings. These steps help to deliver cleaner teeth at an affordable rate.
If you have been wondering about our dog teeth cleaning costs for those in Ontario, let us help! Give us a call today to learn more.